Residential Moves
Local or Long Distance – across the street, across the state across the nation – let Parker K. Bailey take care of all your residential moving needs so you can concentrate on other things.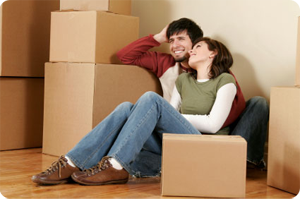 Parker K. Bailey Total Moving Solutions is proud of our long standing relationship with United Van Lines, America's #1 mover. Local or long distance, with our years of experience, our attention to detail and our quality equipment, Parker K. Bailey will get your residential move done right! From our offices in Brewer, and Presque Isle, Maine, we are able to serve most of Central and Northern Maine.
Parker K. Bailey Total Moving Solutions wants you to have your best moving experience ever! When you choose our full service moving option, we will handle all the details to make your move as smooth and stress free as possible. We will assign to you your own personal moving consultant to ensure all your questions are answered, all of your concerns are addressed and all the details of your move are covered! Please call us today to make an appointment for your free estimate! Let us know how much you are willing to spend on your move and we will tell you exactly what we can do for you with that budget! We will work with you to provide you with the services you need!
United Van Lines Important Facts
A network of over 650 agents throughout the country
United Van Lines services 400 of the Fortune 500 companies for employee relocation's
A fleet of over 8,000 trucks throughout the U.S.
Access to over 4,000,000 square feet of warehouse space for household storage.
All United vehicles are equipped with a state of the art VanStar ® Communications System.
This system enables your move coordinator to monitor the exact location of your shipment and communicate with the driver.